Garry Gadsby
Calligraphy



' Unity/Solidarity '
A3 paper in A2 frame.
Smaller sizes and custom work available.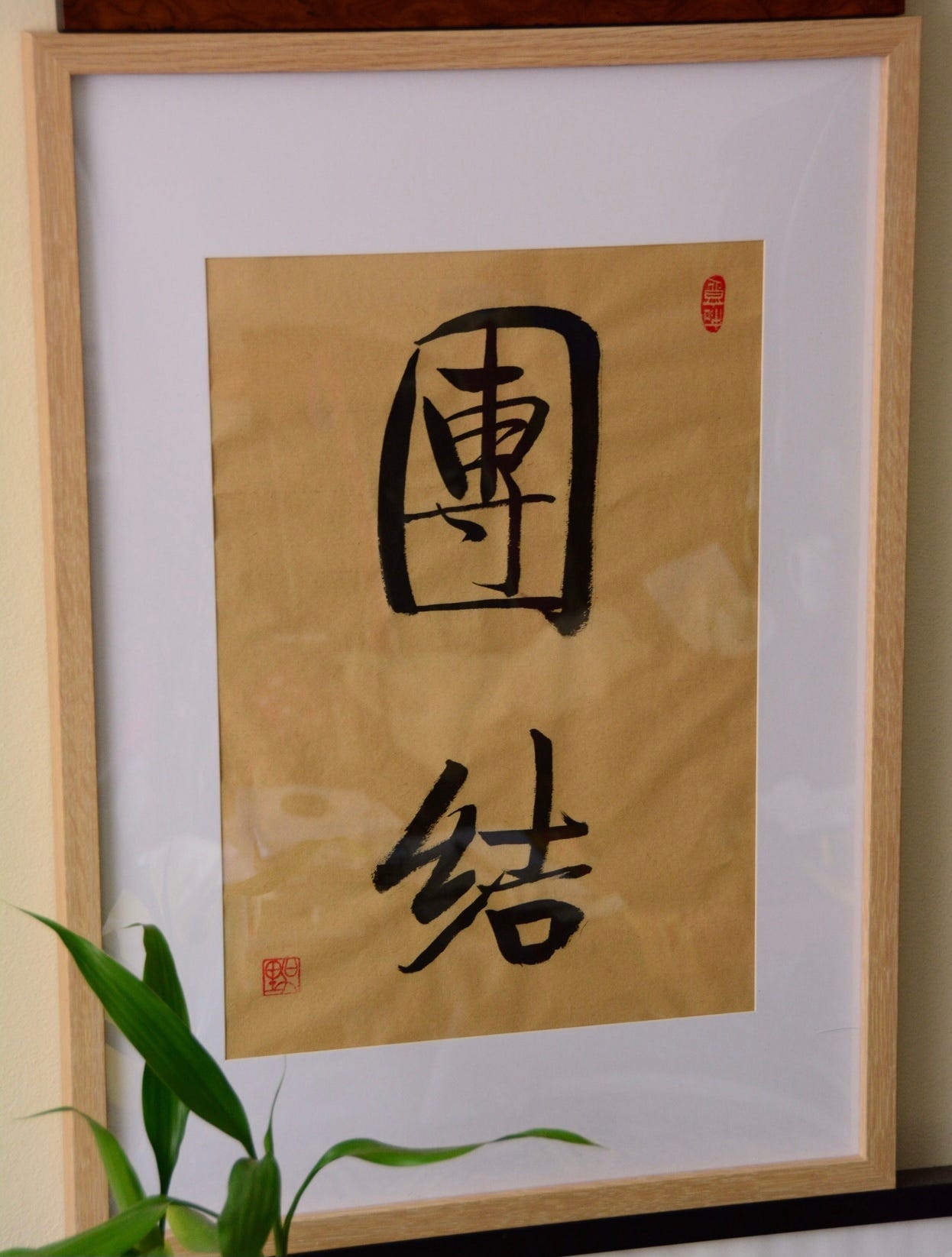 'Compassion'
A3 xuan paper in A2 frame.
Smaller sizes and custom work available.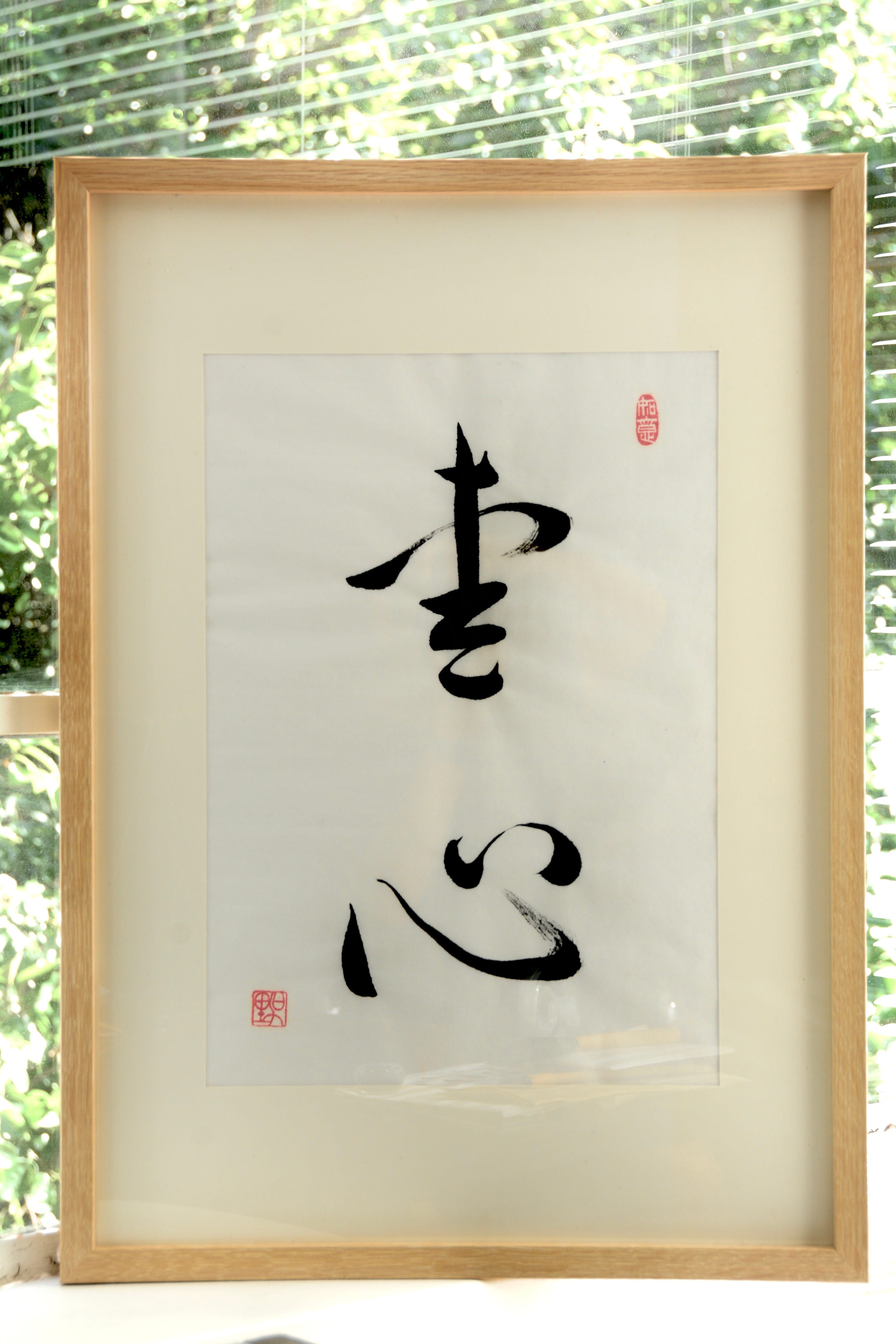 The practice of Chinese Calligraphy...
Content from Youtube can't be displayed due to your current cookie settings. To show this content, please click "Consent & Show" to confirm that necessary data will be transferred to Youtube to enable this service. Further information can be found in our Privacy Policy. Changed your mind? You can revoke your consent at any time via your cookie settings.
Consent & Show
Tai Chi can enhance the practice of Chinese Calligraphy...
Content from Youtube can't be displayed due to your current cookie settings. To show this content, please click "Consent & Show" to confirm that necessary data will be transferred to Youtube to enable this service. Further information can be found in our Privacy Policy. Changed your mind? You can revoke your consent at any time via your cookie settings.
Consent & Show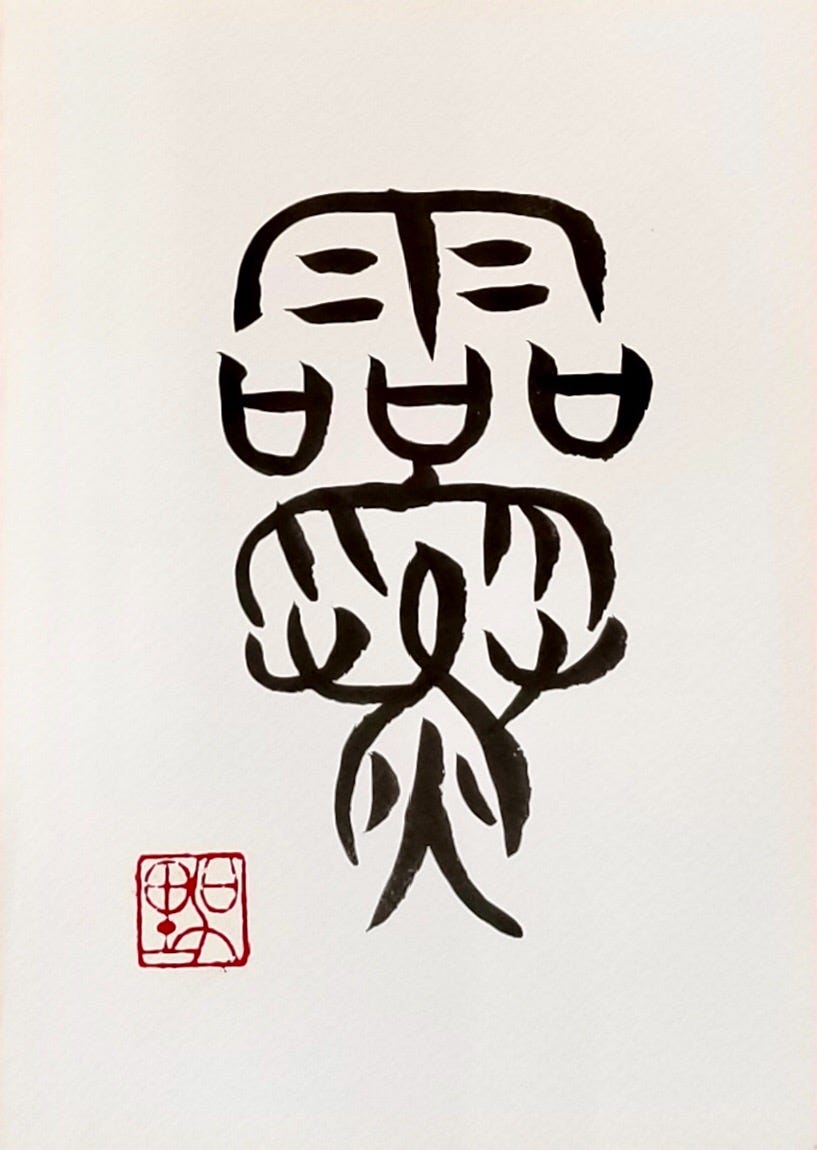 About Garry Gadsby
Garry Gadsby was born in Australia in 1962 and only recently discovered that his Great Great Grandfather was born in Xiamen, China in 1832, and came to Australia around 1850.

Garry was raised by a single Mother and moved from place to place and school to school. He was also a paperboy, before and after school and on weekends, pushing a yellow barrow and blowing a whistle, selling newspapers back in the 1970's on the streets of Newtown, Enmore and Redfern and was able to buy his first skateboard from the Surfa Sam factory in Erskineville, back in the day.
http://www.surfasam.net/
One might say he had a brush with the school of hard knocks, but in hindsight, he considers these as blessings in disguise.

At 11 years old, Garry learnt to juggle and went on to be a professional juggler at age 15, and at 17 was Ringmaster and Juggler in a traveling Circus. Sadly, he did not continue with this career beyond 18, however, he can still juggle. https://youtu.be/5s2d4FicfFE

Garry has been an advocate of the physical and mental health benefits of Traditional Chinese Medicine since 1986 and this is his preferred health modality. He received a Diploma Of Health in Shiatsu and Oriental therapies after two years study in 1998. He has been interested in Tibetan Buddhism since 1992 and became a student in 2002. He has been studying Chinese Calligraphy privately since 2014 and is a member of the Australian Oriental Calligraphy Society.
https://www.facebook.com/australianorientalcalligraphysociety/

He is by no means an expert in Chinese Calligraphy, but has a sincere, dedicated and passionate approach to its study and practice that is loyal to the preservation of the traditional foundations of this wonderful Spiritual practice.

Garry now has a goal of learning to speak Mandarin and to read the Traditional Chinese characters of the Ancient Masters he is so fond of emulating.
People tell me it is not easy to do and one question I seem to be asked on a regular basis is, ' Why do you do Chinese Calligraphy?'
It shows me who I truly am, there's no hiding.

Your feedback and encouragement of any of his works is graciously appreciated, and should you purchase any of his works, it will contribute to his on-going practice and study of Traditional ChineseCalligraphy.